Mountain Joule Cycling Studio is now Black Bicicletta Athletekture and Design Visit our new location in San luis Obispo California for the ultimate indoor Cycling experience!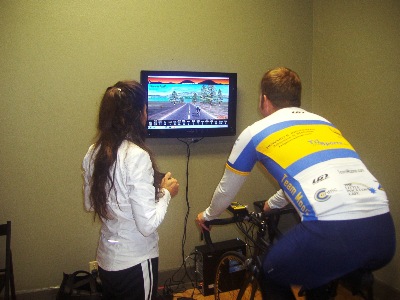 Black Bicicletta Athletekture and Design provide the same state of the art cycling training and personal coaching expereince you are familiar with. We can analyze your ride statistics using power, cadence and heart rate. our professional coaching staff can provide workouts for individual sessions or complete training programs for cyclist and multi-sport athletes.

Work with our certified fit technicians to analyze your pedal stroke and optimize your cycling comfort and power.